A Celebration of Life gathering will be held on Saturday May 2, 2015 at 1 pm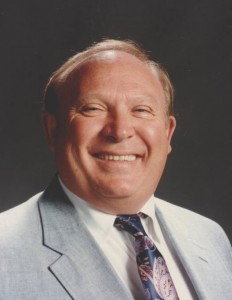 Hans Alfred Schroeder, 74, passed away on February 21, 2015, while at his residence in Yucca Valley, California.
Hans was born in Tulsa, Oklahoma on December 8, 1940, to Cornelius William Schroeder and Katherine Agnes Golob. Tom Mix was Hans' Godfather, and Iron Eyes Cody was a Native American friend.
His father worked circuses, carnivals, school assemblies and theatres with a trained dog act in the 30s and 40s, and the family worked as migrant workers from 1946 to 1961. The family settled in Spokane; Washington and Hans graduated from North Central High School in 1959.
Graduated from the University of Southern California in 1965 with a Bachelor of Arts in English, Hans went on to graduate with a Juris Doctorate from West Los Angeles College of Law in 1972. His law work included being Legal Assistant to Alfred Bloomingdale Legal Department of the Diners' Club from 1965 to 1972, and Legal Assistant to Joseph Aidlin, Chief Legal Council to Magma Power in 1973, working with stock corporations, such as Geothermal Steam Wells International, who developed alternative energy sources.
With many years experience in real estate development and property management, Hans' most-recent efforts included developing a fine art gallery in Yucca Valley. With a passion for fine art, Hans traveled the world visiting art galleries and cultural architecture from Europe to China. Familiar with the Chinese language, he studied Asian culture, history and art. He also wrote poetry.
Twice, as a Democratic candidate, he ran for the office of Senator in the United States Congress. Hans was devoted to enhancing the "Rights of the Individual."
Preceded in death by his parents, Cornelius and Katherine Schroeder, Hans was also preceded in death by half-brother Edwin Elden Schroeder, Crosby, Texas. Survived by three brothers, Mark William Schroeder and Walter David Schroeder, both of Southern California, and Steven Fredrick Schroeder of Evans, Washington; three sisters, Charlotte V. Schroeder, Spokane, Washington, Christina Dawn Lilienthal, Prineville, Oregon, and Phyllis Joy Gilfilen, Bellingham, Washington. Son, Aaron Montaigne Schroeder, Corona, California, and numerous nieces, nephews, and their children survive him.
The family of Hans Schroeder extends their deepest appreciation to the people who have helped during this time of sorrow. A Celebration of Life gathering will be held on Saturday May 2, 2015 at 1 pm at the Miracle Springs Resort & Spa, 10625 Palm Drive, Desert Hot Springs, California.