Can Housing Jumpstart our Sluggish Economy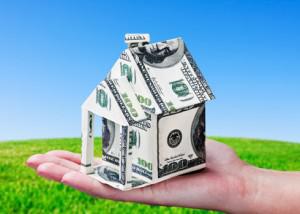 One bright spot in the economy over the past year has been the housing recovery. We have seen home prices increase at their fastest pace since April of 2006. Housing values have been up in all twenty of the Case-Shiller home-price index cities for the most of 2013.
Even that good news couldn't help our economy post a solid GDP growth rate in the first quarter. Initially reported at 2.4%, it was recently revised downward to just 1.8%. That's not enough to pull us out of the economic malaise we've been in for some time. However, it was a jump from 4th quarter GDP which came it at an anemic 0.4%. The biggest reason for the jump between the two quarters-housing!
Some areas (including the Coachella Valley) are seeing lower inventories and that's causing some homes to sell for more than their listing price. This isn't a trend that's unique to our area. Many areas are seeing similar patterns. There is a great deal of evidence though that says many of these buyers are investors and not home owners. Do we have short memories or what? This is one of the primary factors that led to the housing bubble about ten years ago. If these price jumps are being lead by speculation, that could be setting a trap for home owners who enter the market in the next few years.
The reason is that many investors are being lead to real estate by low interest rates and depressed prices. Rising interest rates will slow some of this investment and it could cause other investors to sell and make a quick profit. Experienced real estate investors hopefully have learned through the difficult times and won't repeat the mistakes of old. But many inexperienced speculators are entering the markets and this is a frightening situation.
The average 30-year home mortgage had an APR of 4.14% last week. That's up from just 3% a couple of months ago. And the largest mortgage lender in the country, Wells Fargo, pushed their 30-year rate to 4.5%. However, that is still a very low rate from a historical perspective. APR can be very confusing and I strongly recommend home owners and potential buyers educate themselves on the intricacies of APR. We ran an article on Feb. 6, 2013 that explained how misleading some rates can be.
I recommended that investors consider working with a realtor because of these reasons. After reviewing recent data, I feel even stronger about this. I also recommended that unless the home you are trying to purchase is your absolute dream house or where you will spend the rest of your life, it's really difficult to justify paying more than the asking price. There are many incredible values still available and you might be better off looking elsewhere instead of getting into a bidding war.
One very depressing real estate fact is that more than 20% of all homeowners still owe more on their current mortgage than their home is worth. That's down from even higher levels in 2012 but is still a huge number. That is a very large percentage of the housing market that likely won't be moving into a new home anytime soon.
The housing recovery may slow in the second half of 2013 from the weak economy and high unemployment. Riverside County still has unemployment in excess of 9%. The Sequester cuts may cause some new buyers to delay new home purchases until their salaries rise to normal levels.
Now more than ever, if you are considering any type of real estate purchase, your mantra should be Buyer Beware. We may still be many years away from a complete recovery.
Even with a struggling economy, it's likely that housing will continue to recover albeit at slower rates than we've seen recently.
Kevin has been a financial advisor for the past 28 years and can be reached at kpplanner1@aol.com.