CYRIL NEVILLE "DON'T LOOK BACK,"
Written By: Carolyn W. Gaines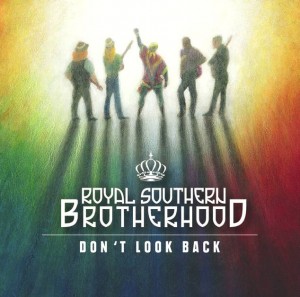 Aaron Neville's baby brother named Cyril Neville is full of blues and Soul full Funk music fire 'Don't Look Back' feel the message for a good reason. The Grammy Winner has been singing professionally for several years his first debut solo single, "Gossip" and "Tell Me What's On Your Mind." Neville has co-written songs with Bone of U2, Taj Mahal. Bob Dylan, Robbie Robertson, Dr. John Tab Benoit, and Willie Nelson have featured him on recordings.
Let's Chat With A Star & See What Happens:
Question 1: "Don't Look Back" who are you speaking to and why?
Cyril said, "Don't Look Back" is the first song idea I got from Bart Walker (guitarist in Royal Southern Brotherhood). At the time, I was dealing with a lot of frustrations stemming from behind-the-scenes intrigues that were happening, so when I saw the name of the first song idea from Bart I just burst out laughing because I saw it as a clear and a positive sign that things were going to be alright. And, when I heard the chorus, He had written for it, that confirmed my feelings because it was exactly what I needed to hear at that point in time. I also thought that this song could wind up being the title song of the CD, and that's just what happened! Go figure!"
QUESTION 2. Do you think your Blues sound is different than Buddy Guy, Eric Clapton, Eric Gales, B.B. King, and my father Roy Gaines?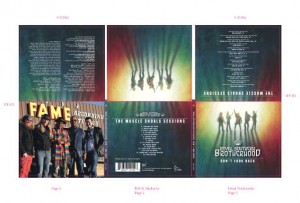 Cyril said," I think the Blues is a Universal Feeling and is expressed differently by everyone who loves and plays it. I also think that the Blues is the basis of all American music? What would this world be without the music of BB. King, without Bobby Blue Bland doing his thing? Without Muddy Waters and Howl' in Wolf to grow up on, the Beatles and the Stones may have never left home. There'd be no Elvis or Jerry Lee. And a young Eric Clapton may have never crossed the sea. So, I'd say the Blues is the roux of America's musical gumbo and what makes it so tasteful to people across the planet.
Question 3: Do you consider your band a Blues and Rock group…. and Why?
The Entertainer said," We're a Blues-based Spiritual, Jammin, Jazzy, Reggae, Zydeco, Roots, Rockin, World Beat, Soulful Funk Fusion Dance Band!"
Question 4: How often do you practice, How many hours a week and is practicing good for your band?
He said, "We practice as often as we can. Every sound check is a rehearsal and a means of collecting song ideas that we put into full use at every opportunity."
Question 5: In words, how do you describe B.B. King, Bonnie Raitt, Buddy Guy, T-Bone Walker, and Roy Gaines?
Cyril said," They're all Bad …..utha …..uckas!".
Question 6: Was it a struggle for you to get a record deal before Ruf Records?
The Don't Look Back Star said," Well three of us were already signed to Ruf when the idea arose to join forces so no, it wasn't a struggle at all."
Question 7: Why is it the Radio Stations or not playing Blues music? Just a special note Buddy Guy speaks out about Blues not being played on the Radio Stations.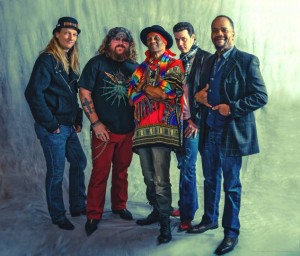 The 'Gossip' and 'Tell Me What's On Your Mind' Star said," The radio is going through the same changes that record companies were forced to deal with. Young people don't buy records the way their parents and grandparents did so the entire industry had to regroup. There are no more Disc Jockeys in control of what's aired, and corporation's control what we hear, when we hear it and how many times an hour, it's heard on so-called main-stream radio stations. It's a crap-shoot no matter what so-called genre you're in. I'm thankful for the many Blues musicians to have dignified work. I can say that of all the awards, I've been blessed to receive, the Blues Music Awards, I have are the most precious to me."
Lastly my famous question that I had the pleasure of asking Ric Hall, Ike Turner, and late great B.B.King several months before passing on to Glory and not "Staying Around A Little Longer"…. which was sung by Buddy Guy and BB. King on Buddies "Living Proof'' CD.
Question 8: Could you send a message to the children, teenagers who are not listening to the Blues or Performing Blues on stage today?
Cyril Neville said," I'd tell any young person playing music today that the Blues is the basis for every other style of American music, the Root of it all. So, no matter what you call what you're playing: it's still the Blues when you get right down to the nitty, gritty of it all. The Blues is a Feeling that can affect anyone, and it'll never die!"