Funeral Services Held Today for Mel Haber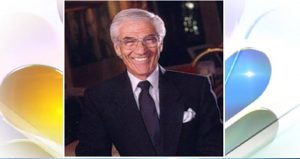 Funeral services will be held today for Mel Haber, owner and operator of several of Palm Springs' iconic establishments.
The celebration of Haber's life and legacy will include a procession past the Ingleside Inn and its restaurant Melvyn's, as well as a rededication of Haber's star on the Palm Springs Walk of Stars.
Haber, who had lung cancer, died Tuesday, one day after his 80th birthday.
Services will be held at 9:30 a.m. at Temple Isaiah in Palm Springs, after which the procession will begin.
Haber's Golden Palm Star, originally unveiled on his 60th birthday in 1996, will be rededicated during a ceremony at Melvyn's, which stars and celebrities were known to frequent.
The procession will then continue to Desert Memorial Park in Cathedral City, where Haber will be laid to rest.
Donations in lieu of flowers may be made to Temple Isaiah, SafeHouse, or the Angel View Foundation.