Introducing Haviland Stillwell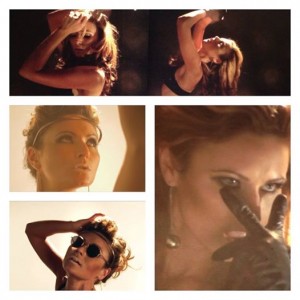 Haviland Stillwell may be best known for her roles on Broadway (Fiddler On The Roof w/ Rosie O'Donnell and Lea Michele and as Fantine in Les Mis) and her recent performances at both the Oscars and the Tonys, but her standout singing – her powerful, charismatic talents as a vocalist – are a shining, defining strength. She's set to release her debut pop/dance album 'Spark" next month, introducing the world to her incredible entre as a Pop Artist.
She'll be making a rare performance in Palm Springs this Saturday, April 5th at Oscar's Cafe & Bar. Here are the details:
The album's first single, "MKE – Maximum Energy" is a High NRG radio-friendly pop song that has Stillwell in the role of Intergalactic Space Siren: https://www.youtube.com/watch?v=Hw1ch3IbGq0
Your audience can stream and get a free download of the track here:

Currently living in LA, Haviland has sung across the Nation at venues including Radio City Music Hall, Atlanta's Symphony Hall; LA's Rockwell, SxSW, NYC's Joe's Pub and at The Lincoln Center. She's a recipient of the PowerUP Award, given to "amazing out women in media and entertainment," joining past winners Ellen Degeneres, Jane Lynch, and Rachel Maddow. Her TV and Film work includes a recurring role on Single Ladies and CSI:NY.