IRS Revokes Tax Exemption Of Life Extension Foundation
On May 10th, the Internal Revenue Service revoked the tax-exempt status of the Life Extension Foundation, Inc. (LEF, formerly known as the Florida Cryonics Association). The Foundation is contesting the IRS action in a lawsuit filed at the beginning of August 2013. LEF will be required to pay taxes on its activities since 2006 unless it wins its appeal.
The IRS's believes that the nonprofit activities of the Foundation are too deeply entwined with the activities of the for-profit Life Extension Buyers Club. In 2009, the prosperous Foundation itself had assets of more than $25 million while its revenue for 2009 was $18 million,
The IRS stated that the Life Extension Foundation (LEF) "was not operated exclusively for exempt purposes as described in section 501(c)(3) of the Internal Revenue Code"
The IRS specifically charged that LEF operated "for the substantial non-exempt purpose of acting as a tool to enhance the sales of health products for a for-profit entity. Most of your membership fees are returned to a for-profit entity for products the for-profit entity sends to your members. You operate for the substantial non-exempt function of investing in for-profit entities. You have made distributions to for-profit entities without exercising the requisite discretion and control to ensure that the funds were spent for exempt purposes."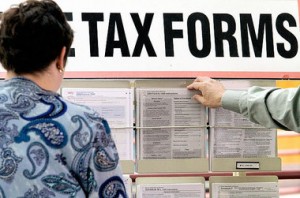 In 2009, the Life Extension Foundation did appear to function properly as a non-profit corporation by providing the Stasis Foundation with five million dollars to continue development of a facility where DNA will be stored by those desiring to avoid death by having their physical bodies frozen until a cure for their illness will be developed.
Also in 2009, a for-profit company, 21st Century Medicine received a $3.5 million grant from LEF to develop living systems preservation technology while another company, Suspended Animation, received $1.1 million for research into procedures for transporting human bodies to cryogenic storage sites immediately after death.
(However, before you sign up with these companies for their services, you might want to read Larry Niven's "A World Out Of Time" to reflect on the possibility of a future government that is unkind to corpsicles).
The IRS expressed concerns about the grantmaking functions of the Life Extension Foundation since LEF publishes no written grant application form nor any published criteria for grant selection. Furthermore, the IRS observed that Saul Kent, the founder of the Foundation and major shareholder of the Buyer's Club, has been on the corporation boards of repeat grantees.
(The reader should know that this writer is a long-time friend and supporter of Saul Kent who believes Saul to be totally sincere in his advocacy of cryogenics as a means of life extension. When Kent's mother had pneumonia many years ago, Saul had his own mother's head frozen and acted entirely out of love. However, I am myself dubious about the value of cryogenics and am this week constructing a membership website, www.StopAgingRightNow.com, where all proposed methods for life extension can be evaluated).
____________________________________________________________________________  
Art Kunkin is the 85-year young journalist who founded the alternative weekly newspaper, The Los Angeles Free Press in 1964 and later became president of the Philosophical Research Society. He currently is a member of the Advisory Board of The Institute of Mentalphysics, also known as the Joshua Tree Retreat Center. A free download of a magazine cover story interview with Art about his research into stopping aging is now available at www.alchemyrevealed.com. Email Art at artkunkin@gmail.com. Copyright 2013 by Art Kunkin. All Rights Reserved. Photo by Michal Alaniz.