KC and The Sunshine Band along with Village People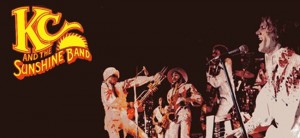 INDIO – Get ready for a summer concert that will feature two of the most recognizable and iconic bands on Saturday, July 6 at Fantasy Springs Resort Casino where both KC and the Sunshine Band and Village People will perform during one concert inside the Special Events Center.
KC and the Sunshine Band are as wildly popular today as they were when they first danced into the music scene 40 years ago.  Harry Wayne Casey, KC for short, developed a unique fusion of R&B and funk with a hint of Latin percussion groove creating an impressive string of hits like "Get Down Tonight," "That's the Way (I Like It)" and "Shake Your Booty."  The group has nine Grammy nominations, three Grammy Awards, an American Music Award and has sold more than 100 million records.
On July 6, the same day as the Fantasy Springs concert, the Palm Springs Walk of Stars will honor Harry Wayne Casey of KC & The Sunshine Band with a star dedication ceremony.
Beginning their 36th year as the "kings of disco," the one-of-a-kind Village People is synonymous with dance music.  These six talented men combine energetic choreography with outrageous fun and lots of bumping and grinding, singing and dancing, and provide great entertainment for all. Selling more than 100 million recordings, Village People were an instant phenomenon in the '70s and '80s with hits San Francisco/In Hollywood, Macho Man, YMCA, In the Navy, Go West and more.
Village People are Ray Simpson (Cop & lead singer), Alexander Briley (G.I./Military), Felipe Rose (Native American Indian), David Hodo (Construction Worker), Jeff Olson (Cowboy) and Eric Anzalone (Biker).
Tickets for the 8p.m. KC and the Sunshine Band and Village People performance are on sale for $69, $49, $39 at the Fantasy Springs Box Office, or call (800) 827-2946 or at www.FantasySpringsResort.com.