Letter to the Editor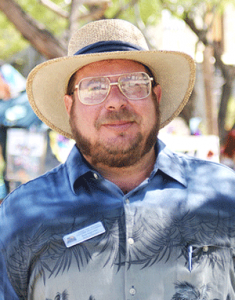 After reading in the newspaper that you are considering elimination of funds for the Chamber of Commerce which operates the Visitor Center, I humbly ask that you reconsider.
As a small business owner since 2007, the Visitor Center is the only place that the Chamber offers a "Personal Referral" and introduction to not only my Home Inspection Company, but any other business that offers "Goods and Services."
As an employee of the Cabot's Pueblo Museum Foundation, I cannot speak for the Foundation, but I can tell you as the "boots on the ground guy" many guests we get are referrals from the Chamber office and Visitor Center, and some go, or wind up there, because they can't find the museum. The Chamber is a big help in bringing visitors to the Pueblo.
As a citizen and taxpayer, it seems like elimination of funding for a non-profit entity that promotes the community from the front line is like killing the goose that lays the golden eggs. The more exposure the Chamber offers on what to do, where to shop, where to eat, the BETTER.
I'd be happy if MORE FUNDING went to the Chamber so they can do an even better job of marketing our city to the Tourism Industry, and drawing more businesses to open and stay here. Why send business across the freeway when we have money to spend locally? That is the Chamber's job and Mission Statement.
Finally, as past president of the Chamber allow me to say this: The president and his BoD before me did a total house cleaning. I and my BoD brought Customer Service back to the Chamber. Current staff and the Board are engaging the Chamber as the business and promotion engine that it should be. All this took time and effort; don't cut it until it's done! Keep this train on the tracks rolling.  You get, in my humble opinion, a good return on your investment.
With Respect,
Russ Augustine, DHS businessman