Modern rock heroes explore new ground
Sigur Rós, James McCartney and Garbage take center stage on outstanding new collections.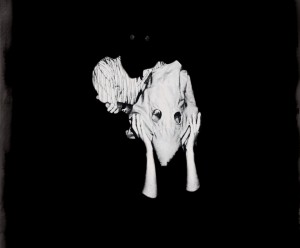 Artist: Sigur Rós
Title: Kveikur (XL Recordings)
You might like if you enjoy: Radiohead, Of Monsters and Men.
Tell me more: Sigur Rós' new album "Kveikur" is epic, inspired, heroic and sweeping in ways that defy easy description. Fans of Sigur Rós' previous albums will find that "Kveikur" rivals the Icelandic troupe's earlier efforts, and is at times even heavier in terms of how distortion has been fused into the symphonic soundscape that has come to define the territory that is the group's alone. Produced by original members Jón Þór Birgisson, Georg Holm and Orri Páll Dýrason, "Kveikur" is dramatically stronger and more aggressive than the band's 2012 electronica-minded release "Valtari." The expansive "Brennisteinn," glorious "Rafstraumur," resounding title track and piano-anchored instrumental "Var" that closes out the disc demand repeated listenings. Information: http://www.sigur-ros.co.uk.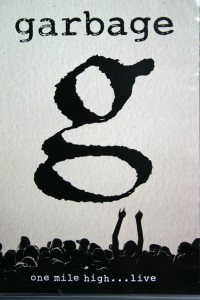 Artist: Garbage
Title: One Mile High…Live (Eagle Rock Entertainment)
You might like if you enjoy: The Pretenders, any of Garbage's studio albums.
Tell me more: Available on DVD, Blu-ray and digital video, "One Mile High…Live" chronicles Garbage performing at the Ogden Theatre in Denver, Colorado on Oct. 6, 2012. The band was in the midst of its first world tour in seven years and didn't hold back in a concert that was entertainment on steroids and captured perfectly by director Erica Ferrero. Singer Shirley Manson led the outfit (guitarists Steve Marker and Duke Erikson, drummer Butch Vig and bassist Eric Avery) through many of Garbage's best-known songs including "Stupid Girl," "Special" and "Only Happy When It Rains." In addition to the regular 20-song setlist, bonus features on the DVD version (reviewed here) include official music videos for "Big Bright World" and "Blood For Poppies." Information: http://www.eagle-rock.com/.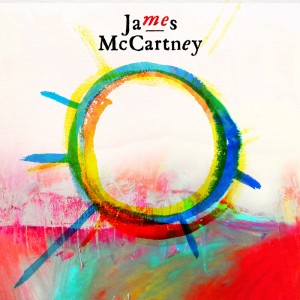 Artist: James McCartney
Title: Me (ECR Music Group)
You might like if you enjoy: Radiohead, Snow Patrol, Paul McCartney.
Tell me more: James McCartney's aptly-titled "Me" is already one of my favorite albums of 2013. The talented singer-songwriter and multi-instrumentalist burst on the scene with several EP releases (released as the two-disc "The Complete EP Collection" in 2011), but his 2013 full-lenth album finds McCartney fully in command of his art. Produced by David Kahne and featuring musical contributions from McCartney's father Sir Paul, James McCartney's rich collection of original songs includes the graceful "Butterfuly," elegiac "Snap Out Of It" and driving melodic rocker "Life's A Pill." The jewel on the disc is "Snow," a gorgeous pianco-anchored song that immerses the listener with a single listen. Information: http://www.jamesmccartney.com/