New Talent Emerges at the Joshua Tree Music Festival
Story and Photos by Jackie Devereaux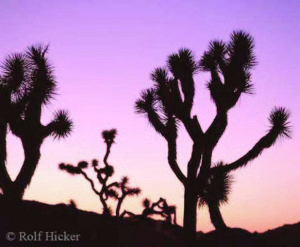 JOSHUA TREE – More than 5,000 music lovers converged last weekend at the 11th Annual Joshua Tree Music Festival, and left astounded by at least one new musical talent that emerged from the event.
The most impressive talent performing on Saturday night's south stage came from a Bloomington, Indiana band called The Main Squeeze. It was the band's first tour through California, and vocal front man Corey Frye said they were blown away by the incredible welcome from the eclectic hi-desert audience. Frye, along with keyboardist Ben "Smiley" Silverstein, drummer Reuben Gingrich and bassist Jeremiah Willie Robinson exploded on stage with a hard-driving set of raging funk/rock songs lead by the intricate lead guitar riffs of 22-year-old Max Newman.
The Main Squeeze stole the show that night, and I felt sorry for the headlining band, Paradosio, which had to follow them. While Paradosio was very good, Newman's incredible guitar performance ruled supreme, even in the eyes (and ears) of other bands performing at the festival.
After Newman's electrifying performance, I caught up with the each member of The Main Squeeze to individually thank them for coming to California and sharing their awesome, and perhaps historical sound with us. I watched as the young virtuoso, Newman, wearing a New York Nicks baseball cap, mingled among fans who flocked around him as if he were the reincarnation of Jimi Hendrix, Jeff Beck, Eric Clapton and Joe Satriani all rolled up into one person. After politely waiting for my turn to congratulate him, I asked if he was born with a guitar in his hands.
"I started playing the cello at the age of five," Newman said humbly. That early classical music training obviously served as a solid foundation for his mesmerizing skill and commanding performance. I, along with fans around me, predicted that Newman will (in the future) be considered one of best guitarist of our time.  It was obvious to any guitar aficionado that Newman was earning his place in the electric guitar hall of fame.
For more information about the band and to download their music for free, go to mainsqueezemusic.com.