SPOTLIGHT 29 CASINO PROUDLY PRESENTS COUNTRY SUPERSTAR DWIGHT YOAKAM!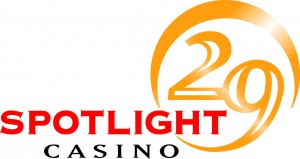 COACHELLA, CA.– Spotlight 29 Casino is proud to present an evening with the international superstar and Grammy Award winning Honky Tonk Man, Dwight Yoakam on Saturday, February 1st at 8:00 p.m. Spotlight 29 Casino's Spotlight Showroom offers the premier entertainment experience in the Coachella Valley.
Responding to audience demand, Spotlight 29 Casino are bringing back the urban cowboy after he delivered a show-stopping performance last year at the Showroom. Few entertainers have attained the iconic status of Dwight Yoakam. With his cowboy hat, brim pulled low, and his intricate, catchy melodies paired with poignant lyrics; Yoakam is a true original. He has recorded more than 21 albums and compilations and sold 25+ million records, accumulating five Billboard #1 albums, and 12 gold albums. Some of his hits include, "Ain't That Lonely Yet," "Honky Tonk Man," "It Only Hurts When I Cry," and "Guitars, Cadillacs."
The massively popular country rocker is a sure bet for an upbeat evening of toe-tapping music of classic country rock and hip honky tonk songs. Don't miss this special evening with the American singer-songwriting legend, Dwight Yoakam, at the Spotlight 29 Casino Spotlight Showroom on Saturday, February 1st. Tickets are $65, $55, $45, and are available at www.Spotlight29.com, Star Tickets (800) 585-3737, or the Spotlight 29 Box Office and Gift Shop. Doors open at 7:00 p.m.; show starts at 8:00 p.m.
ADDITIONAL UPCOMING SHOWS
January 25 Morris Day & The Time and Sheila E.
February 14 Kenny "Babyface" Edmonds
February 15 ABBA Fab
March 1 Joan Rivers
March 8 Jose Feliciano
March 15 Kenny Rogers
March 29 Happy Together Tour
April 12 Funk-Tastik
April 19 Teo Gonzalez