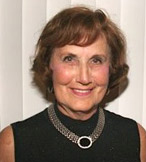 The Grab Your Seat Campaign, the concert, was held at the newly remodeled Richards Center for the Arts at the Palm Springs High School, formerly the Palm Springs High School Auditorium. The center was named for Rozene Supple who donated 2 million dollars for the renovation project. They did an amazing job to update the facility in every way from the look to the acoustics. They said they kept the original stage because so many famous people have performed on it and they wanted to keep that part of history. The event benefits the Palm Springs Unified School District Arts Programs that sustain the Arts in our schools.
The Grab You Seat campaign is to allow patrons to grab a seat in your name or the name of a loved one for $500. They are trying to reach a goal of $5 million dollars to support the ARTS programs for all students across the six cities in the Valley. The Budget for the arts in school has diminished so support is crucial to keep the arts, both visual and performing, in our schools in the Palm Springs Unified District.
Patrick Evans was master of Ceremonies. Guest's speakers included Sandra Lyon, superintendent of Palm Springs Unified School District and Palm Springs Mayor Robert Moon. Ellen Goodman, Executive Director for The Foundation for the Palm Springs Unified School District as well spoke to the audience. Event chairs were Harold Matzner and Helene Galen, who also spoke about this new Center for the Arts. Debbie Green-Deb Len Production was the producer for the event.
The Entertainer in this new Richards Center was PostModern Jukebox. This is their initial performance in the Desert and the first performance on a whirlwind tour in the U. S. and Internationally. This group is different as the singers and band members are very talented performers in a unique style. They take the old ragtime and old-time jazz to a new level. The dancers and singers do a Charleston dance and other fun tricks that bring you back to another era without being dated. One of the performers is a woman who does an amazing job of tap dancing. There were solo performances by all members of the group, and some did double duty playing an instrument and singing as well. The emcee had an amazing voice and introduced all the other performers.